Automation,
powered by
logistics people.
MANAGE EFFICIENCY & PROFIT OF YOUR LOGISTICS
HUB Systems is the automation partner, chosen by freight and logistics enterprise across Australia, New Zealand, and the USA.
Your logistics business can become more profitable and efficient.
With our HUB Systems robust and flexible Freight Management System (FMS) and Unified Freight Management (UFM) solutions, you can:
effectively meet Chain of Responsibility requirements,
meet customer demand,
while having complete transparency over your business to manage profit, while in operation.
Implementing a new software platform can be complex, but not when you partner with HUB systems. Our team, work with your team:
before implementation, onboarding and
as support once you are up and running on our platform.
Join those that have chosen HUB Systems solutions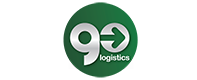 "HUB Systems Freight Management System has transformed our business. We were able to automate manual tasks while becoming more efficient. Using the HUBPOD app, we were able to provide Proof of Delivery every time."
"User-friendly software. We would highly recommend it."
"HUB Systems provide great support for our team. Their team are friendly and accessible when we need them."